What is MEGAFIL®?
MEGAFIL® are seamless flux- and metal-cored welding wires for all climate conditions. They are hermetically sealed and resistant to moisture absorption. It means you can do perfect welds under extreme climatic conditions, even in tropical temperatures and high relative humidity. The filling remains dry throughout the entire process of storage and use, preventing hydrogen induced cracking caused by moisture in the consumable. MEGAFIL® requires neither special storage conditions nor re-drying prior to use.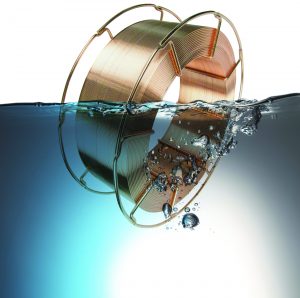 The seamless technology of the MEGAFIL® products offers:
extremely low diffusible hydrogen values,
welded seam and copper coating aids in little to no moisture pick up,
ideal for field applications where climates can be challenging,
copper coating improves feedability and provides optimal current transfer.
MEGAFIL® production technology
MEGAFIL®  –  The Low Hydrogen Answer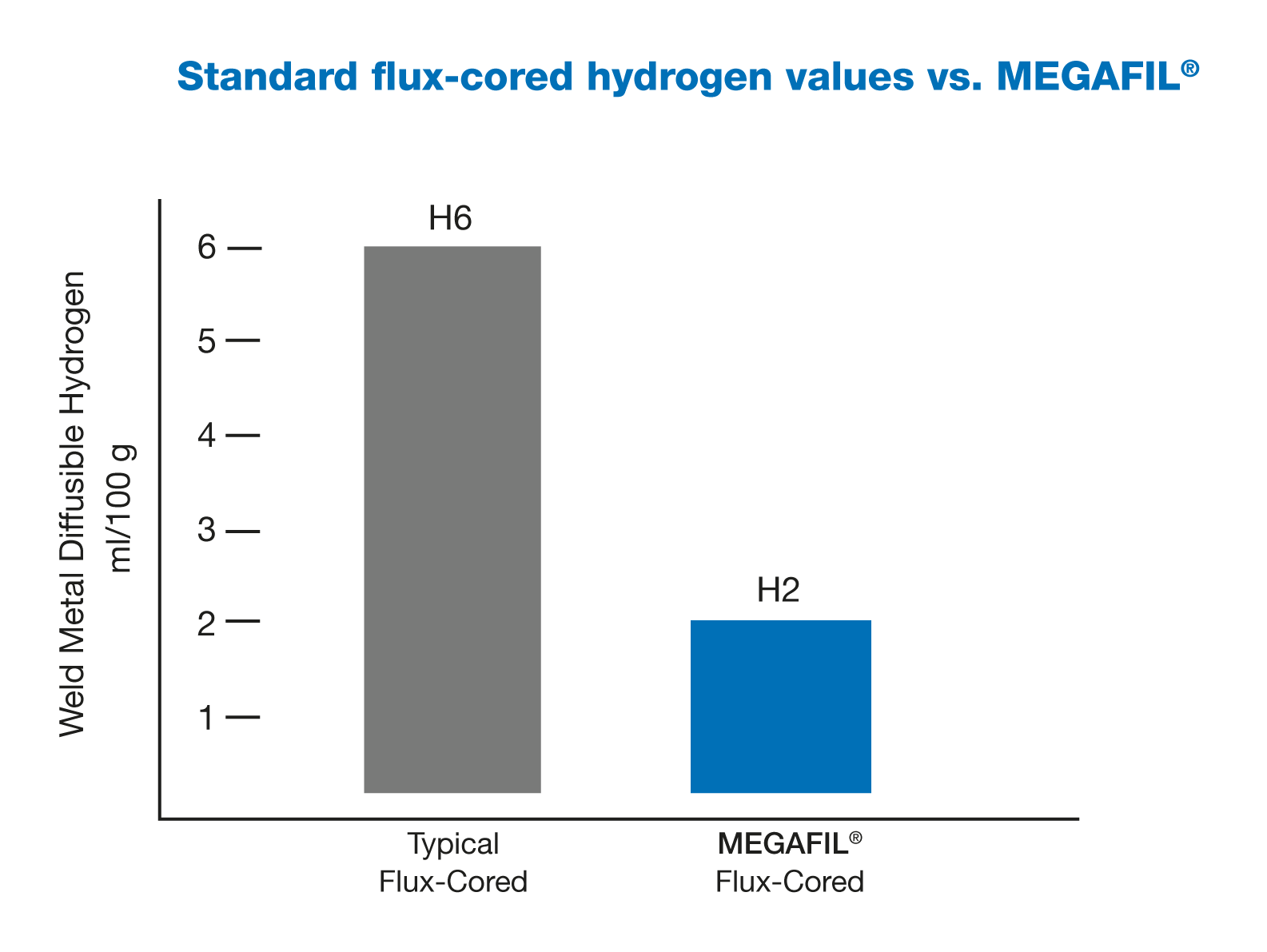 MEGAFIL® – Made in Germany
It was 1964 when we developed a patented system to produce seamless cored wires. Thanks to this long experience we have been producing and supplying continuously seamless wires from Altleiningen, Germany, gaining trust all over the world. The unique production technology that Elga utilizes to manufacture MEGAFIL® seamless flux- and metal-cored wires delivers valuable product benefits for end users. The result is a completely sealed cored wire with extreme resistance to moisture absorption during storage and use.
Approvals and certificates
MEGAFIL® flux- and metal-cored wires are available for all construction steel qualities with a wide range of approvals from authorities such as ABS, DNV, LR and TÜV.
MEGAFIL®  wires can be supplied with 3.1 certificates for chemical composition and mechanical properties; available on BS 300 and D 200 spools.
Italy
Selected MEGAFIL® products are available in Italy as ELGACORE® MF. The relevant documents can be found under the equivalent MEGAFIL® product.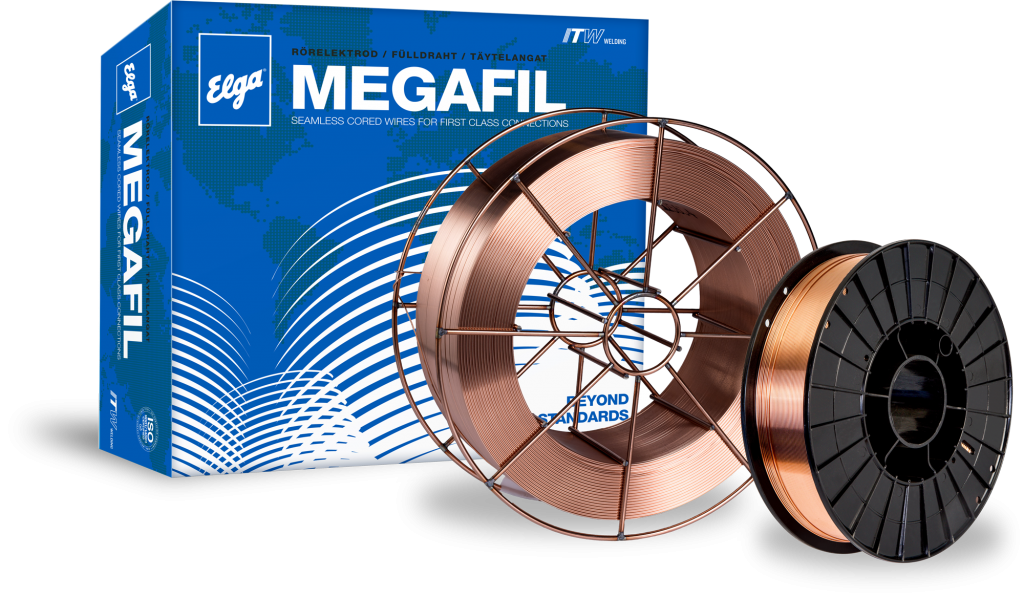 MEGAFIL® Seamless cored wires for MAG joint welding
The data sheet provided for download may not be changed, sold or passed on and may not be made available for commercial use.
EN ISO 17632 for welding of non-alloy and fine grain steels
EN ISO 17632 for welding of weather resisting steels
EN ISO 18276 for welding of high-strength fine grain steels
EN ISO 18276 for welding of quenched and tempered steels
EN ISO 17634 for welding of creep resisting steels
---
MEGAFIL® Seamless cored wires for hardfacing
EN ISO 14700 for hardfacing