ELGACORE® MATRIX
ELGACORE® MATRIX is a revolutionary new metal-cored welding wire designed to ensure maximum performance in both semi-automatic and automation/robot applications.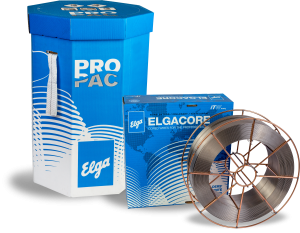 ELGACORE® MATRIX provides industry leading arc starting, as well as unrivaled feedability, good impact toughness at -40°C, superior metal-wetting ability, reduced silicon islands and an extremely stable arc. The wire is suitable for welding with M21 type shielding gas.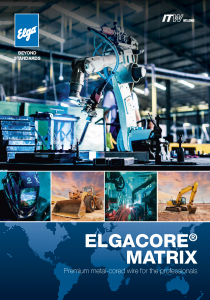 Take a look at our brochure: English | Dutch | German | Finnish | French | Italian | Polish | Swedish and learn more about ELGACORE® MATRIX, our premium metal-cored welding wire.
ELGACORE® MATRIX – classification and mechanical properties:
ELGACORE® MATRIX – application in semiautomatic welding:
ELGACORE® MATRIX – application in robotic welding: